2020-08-17T18:02:00+5:30
The Kolkata Knight Riders jersey 2020 will feature the Mobile Premier League (MPL) logo, replacing Byju's as the principal sponsor of the IPL team.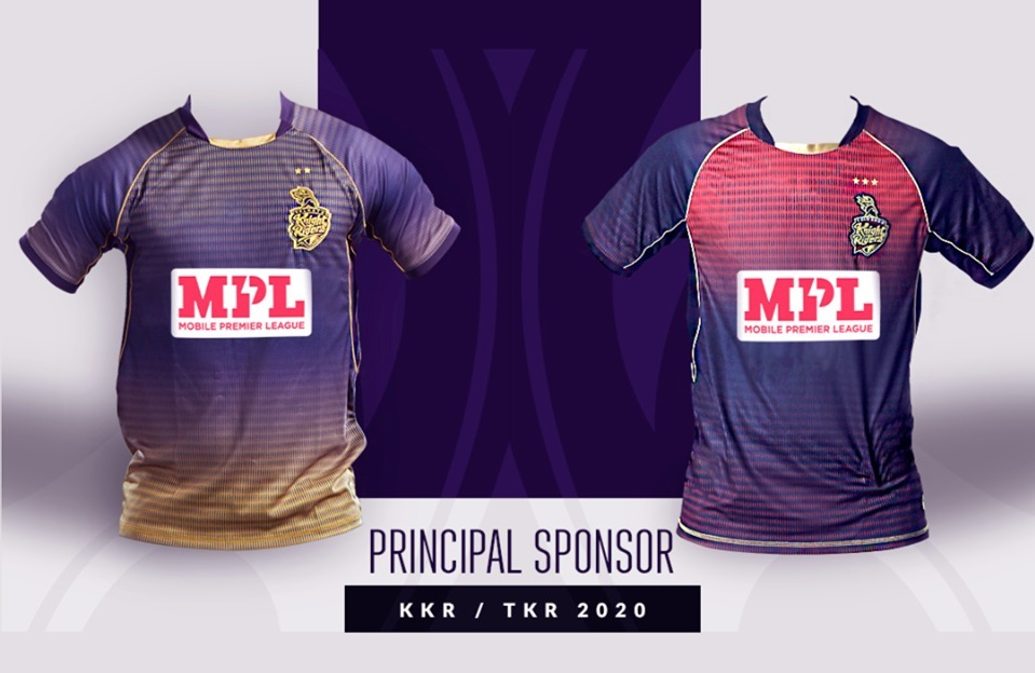 Mobile Premier League, one of India's leading gaming and eSports platforms, has signed on as the principal sponsor for both the Knight Riders franchises - Kolkata Knight Riders in the Indian Premier League and Trinbago Knight Riders in the Caribbean Premier League.
The deal was struck after Indian learning app Byju's unexpectedly pulled out of KKR's title sponsorship agreement that it had acquired in March this year.
The Kolkata Knight Riders jersey 2020 will feature the MPL logo on the front.
This is MPL's second major cricket-related deal in two months after becoming the official shirt sponsor of the Ireland men's cricket team for their recently concluded One-Day International series against England.
Khelbo Lorbo Jeetbo, what say @PlayMPL? 😎#IPL2020 https://t.co/fzbTywNEiz

— KolkataKnightRiders (@KKRiders) August 14, 2020
Abhishek Madhavan, VP of Growth and Marketing, MPL, is confident that the alliance with KKR, which is one of the top teams in the IPL, will broaden his brand's reach.
"We are excited to be the principal sponsors for Kolkata Knight Riders," said Madhavan. "The team has been a household name right from the start and have won the prestigious IPL championship twice.
"They have some stellar players and the team competes to win, which is what MPL is all about as well, so it is the perfect marriage that will help us take our brand to more users," he added.
The partnership with TKR, meanwhile, is set to aid MPL's ambition to expand beyond the Indian borders.
"With Trinbago Knight Riders, one of the strongest teams, having won the CPL championship three times, as its sister franchise, this association will help us take MPL to the international sports arena," said Madhavan.
According to Venky Mysore, CEO and MD of Knight Riders, the deal will facilitate the growth of the Knight Riders brand.
"We are very excited to partner with MPL, which is a vibrant Indian start-up company promoted and run by a group of young and innovative people, in eSports and gaming, that is bound to grow significantly.
"Our partnership across KKR in IPL and TKR in CPL, will create new opportunities to socialise and activate our partnership," said Mysore.
The Caribbean Premier League is scheduled to start on August 18 and will conclude on September 10 in Trinidad. The tournament will feature three-time champions Trinbago Knight Riders (TKR) and five other teams.
The Indian Premier League, involving two-time champions Kolkata Knight Riders and seven other teams, is scheduled to start on September 19 in the UAE and end on November 10.