2021-03-02T14:06:00+5:30
Former Indian cricketer Yuvraj Singh has been roped in as the brand ambassador of Howzat, India's leading fantasy sports platform.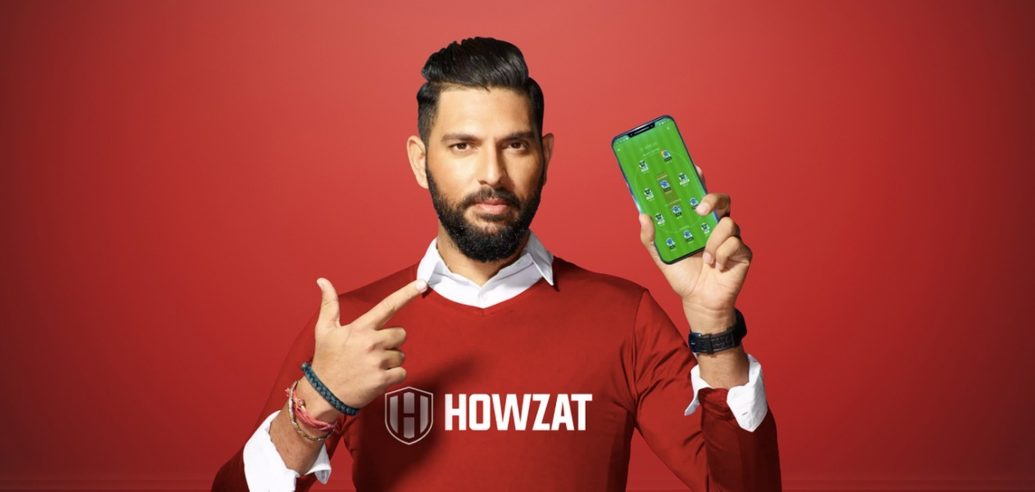 Former Indian cricketer Yuvraj Singh has been appointed as the brand ambassador of the leading fantasy sports app and website Howzat.
The two-time World Cup winner will feature in Howzat's promotional campaigns and also use his social media channels to advertise the fantasy gaming platform.
Owned and operated by Junglee Games, Howzat will leverage the popularity of the former cricketer, who still has a huge following among cricket enthusiasts, by adding him to their 'Beat the Legends' proposition.
"In our 'Beat the Legends' contests, fantasy sports enthusiasts can challenge Yuvraj's teams in cricket matches," said Aman Satija, head of growth and revenue at Junglee Games.
"With lots of exciting series and tournaments like England's tour of India and the Indian Premier League (IPL) 2021 coming up in the next few months, our users are pumped up to play with him."
Yuvraj Singh will be joining Kumar Sangakkara, Kieron Pollard, and Irfan Pathan in engaging with fans and fantasy gamers through the fantasy sports platform.
"I am looking forward to connecting with sports enthusiasts using Howzat's hugely popular 'Beat the Legend' feature and challenge their fantasy teams in upcoming matches," said Singh on this new association.
Yuvraj Singh has played more than 400 international matches, scoring close to 14,000 runs for the Indian cricket team, and has been a vital part of IPL too.
Howzat currently allows users to create virtual teams in fantasy cricket, fantasy football, and fantasy kabaddi by selecting players from real teams playing real matches on the ground.
Junglee Games, founded in 2012 by Ankush Gera, is a skill-gaming platform, claiming to have over eight million users in India and 25 million users across the globe. It also has Junglee Rummy, Eatme.io, Junglee Teen Patti in its gaming portfolio.
Operating mainly from San Francisco and Delhi, Junglee Games has teams in San Francisco, Hong Kong, India, Vancouver, Argentina, and Poland.